Obrázek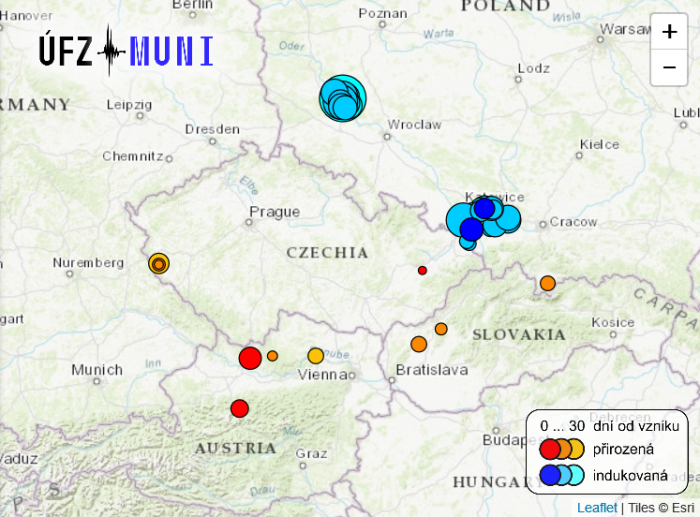 This July, after a long period of calm, was relatively rich in weak natural tremors in the peripheral parts of the Bohemian Massif and in the adjacent areas of the Alps and the Western Carpathians.
The surroundings of Bělá nad Radbuzou shook again.The strongest phenomenon (ML = 1.8) on 3 July was even weakly felt by the local inhabitants.
Similarly strong earthquakes occurred in the vicinity of the Austrian Pregarten and weaker ones, for example, near Krems an der Donau, in the northern part of the Little Carpathians or near the Polish Zakopane. In all these areas, we observe seismic activity repeatedly, and the current observations are not exceptional in their magnitudes.
Mining-induced earthquakes around Lubin, Poland (subsurface copper mining) and Upper Silesia (subsurface hard coal mining) are a matter of course - these are traditionally the most reliable sources of seismic activity north of the Alps. The induced seismic event from the Lubin Mine on 8 July approached its own record values with its magnitude (ML = 4.6).
For the latest information on earthquakes you can follow the link below to the section "Current earthquakes" on the website of ÚFZ Brno.